Project page was started to help companies emulate some of the most successful new startups, which place communication with customers at the heart of what they do - they talk to customers early and often and maintain the communication through blogs, roadmaps, and community forums. We offer similar tools to other companies who want to connect with their customers in a genuine and open way, and benefit from the insight customers can give. So we're building the tools we'd like to see every company using to communicate with customers.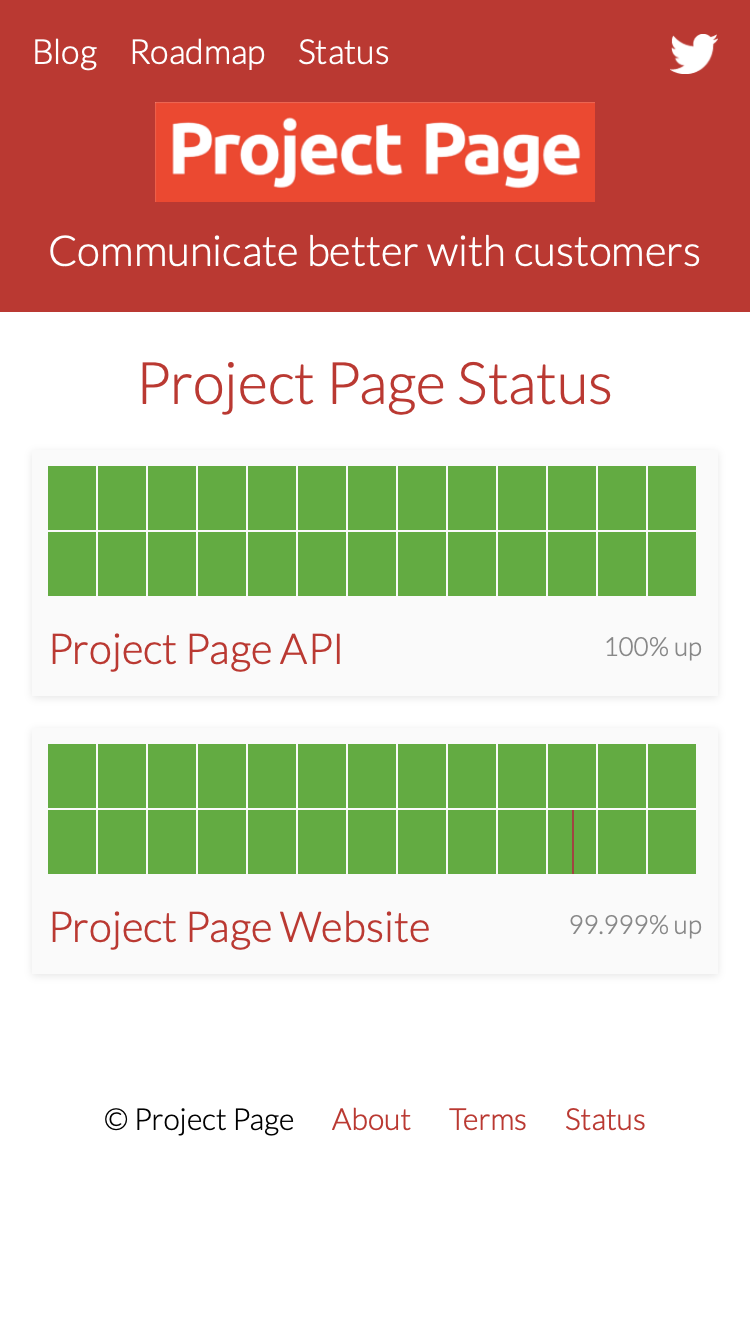 Status Page - tell the truth about status
Too many projects have a static status page which doesn't reflect real-time incidents in real-time (or anything close to it). At many large companies like AWS or Cloudflare, an incident is over before it even appears on the status page, and the messaging is managed manually by humans rather than automatically updated. We believe in a more transparent approach, which is honest about downtime (everyone has it), and honest about uptime. Very few services need or reach 5 nines 99.999 of uptime, but you can come close.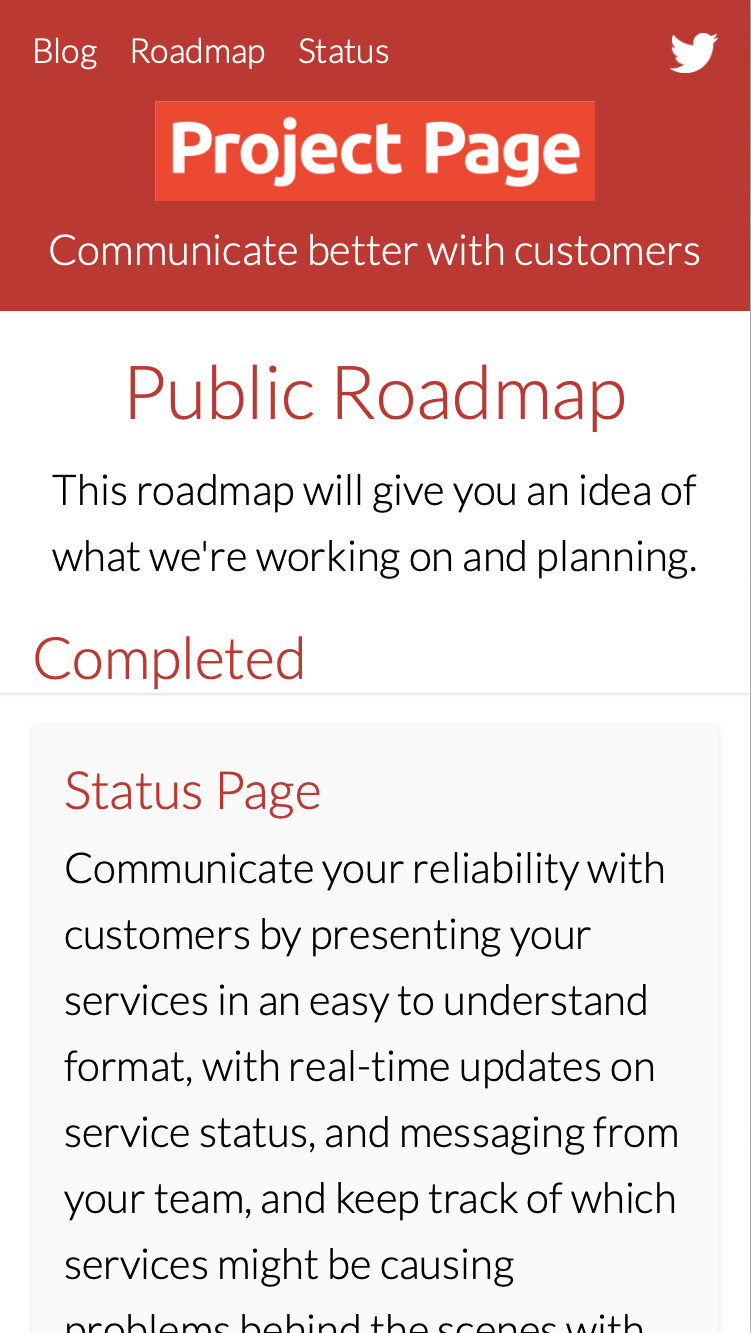 Roadmap - share your plans
Customers want to know what you're building, and when. Priorities and progress change all the time, so it can be difficult to keep customers up to date with your plans as things change. That's why a roadmap tied to your issues list, displaying those issues you feel are most important, without displaying all the detail, is a great way to communicate which things you want to work on next.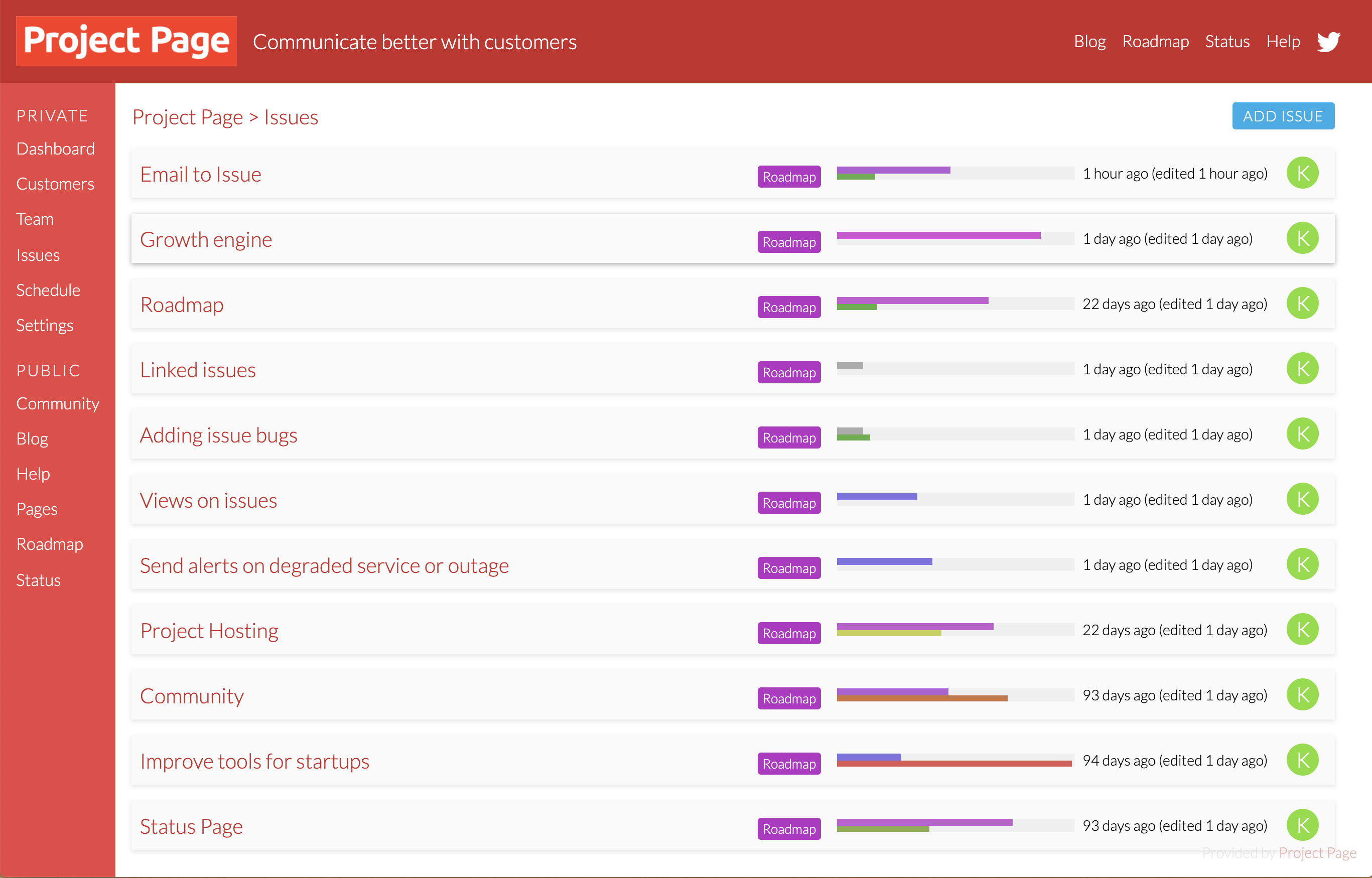 Triage - Issues that don't suck
Triage looks at issues lists from another angle - that of communicating with customers and stakeholders the priorities of the project, and tying in with other tools like roadmap and a schedule to show which issues are important to work on next. If you're tired of spending your days in Jira, Bitbucket or Github, this product might interest you.